Author : Lester Lamm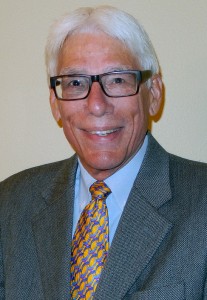 Lester Lamm, DC, graduated from Western States Chiropractic College in 1980 and joined the faculty within a few years after establishing a private practice in Kathmandu Nepal. He served in a variety of roles, including lecturer, senior clinic director, instructor and administrator until 2010, when he was contracted to serve as the university historian. His administrative titles within the university included dean of postgraduate education, chief academic officer, academic dean, vice president for student affairs, assistant provost for administration and vice president of clinics.
Dr. Lamm has served as an accreditation site team member and served on the Council on Chiropractic Education and has worked with the Federation of Chiropractic Licensing Boards National Chiropractic Mutual Insurance Company, and consulted for a number of jurisdictional licensing boards as well as other chiropractic programs seeking assistance with accreditation issues. He continues to be involved as a consultant for higher education management and accreditation and is a guest lecturer for patient and practice management, jurisprudence & ethics, and philosophy courses.